21 REASONS WE LOVE CORNWALL, ONTARIO & AREA
Why Do We Love Cornwall, Ontario?
A local Century 21 Real Estate Agent, Mike VanderMeer, and I have compiled a list of the reasons we love Cornwall, Ontario.  We've compiled 21 reasons, which we will share with you, one at a time.  We would love to hear the reasons you love to live here too!
REASON #16 – Fairs & Annual Events
There is a lot to do in the 3 United Counties. The Williamstown Fair is the oldest annual fair in Canada.  The Maxville Highland Games is an international attraction that has been attended by several Prime Ministers over the years. The Stormont Fair (Newington) offers a demolition derby which is a big attraction. We have great local seasonal events such as Alight at Night and Pumpkinferno at Upper Canada Village and Ribfest at Lamoureux Park.  You will never be bored in the 3 United Counties and Cornwall sits in the middle of all the action.

Stay up to date on all the events happening in Cornwall here 📲 Cornwall Tourism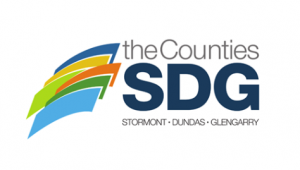 Stay up to date on all the events happening in SD&G here 📲SDG Tourism
Check out the first 15 reasons to Love Cornwall & Area 📲 http://jmacdonald.ca/blog/
and stay connected with me on Facebook to see the rest as I post them 📲 https://www.facebook.com/JenniMacDonaldMortgages/
---
If you are interested in relocating to Cornwall, Ontario or the surrounding area, I'd be happy to look at your mortgage options with you.