21 REASONS WE LOVE CORNWALL, ONTARIO & AREA
Why Do We Love Cornwall, Ontario?
A local Century 21 Real Estate Agent, Mike VanderMeer, and I have compiled a list of the reasons we love Cornwall, Ontario.  We've compiled 21 reasons, which we will share with you, one at a time.  We would love to hear the reasons you love to live here too!
REASON #14 – The Benson Centre
With 3 NHL size rinks, a Field House for Soccer, a walking track and indoor tennis court (that can also serve as a series of Pickleball courts), this brand new state-of-the-art multi-sport facility offers a great attraction for our City.  Community rooms are also available for private bookings.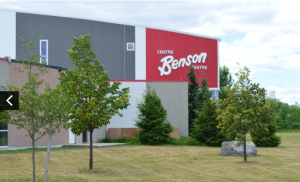 The Benson Centre is open Monday to Sunday from 7 a.m. until 11 p.m
For more information about the Benson Centre click here.
For a full list of recreation programs click here.
Check out the first 13 reasons to Love Cornwall & Area 📲 http://jmacdonald.ca/blog/
and stay connected with me on Facebook to see the rest as I post them 📲 https://www.facebook.com/JenniMacDonaldMortgages/
---
If you are interested in relocating to Cornwall, Ontario or the surrounding area, I'd be happy to look at your mortgage options with you.