21 REASONS WE LOVE CORNWALL, ONTARIO & AREA
Why Do We Love Cornwall, Ontario?
A local Century 21 Real Estate Agent, Mike VanderMeer, and I have compiled a list of the reasons we love Cornwall, Ontario.  We've compiled 21 reasons, which we will share with you, one at a time.  We would love to hear the reasons you love to live here too!
REASON #17 – Pizza, Poutine, Curds & Perch Rolls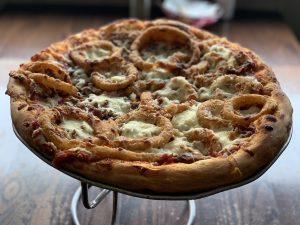 Cornwall is reputed to have the best pizza in the Country. If you haven't had an authentic Cornwall Pizza, try one of the below locations.
Riverside
North End
King George
Louis
Olympic
Cornwall BBQ
Napoleons
Most residents of the area have a preference on where they get their pizza from.  There are plenty of others to choose from as well.  You can get a full list of available pizza restaurants on Trip Advisor.  Click here for a direct link 📲 CORNWALL PIZZA LOCATIONS.  Some people have been known to actually buy half-cooked pizzas and bring them home after visiting Cornwall.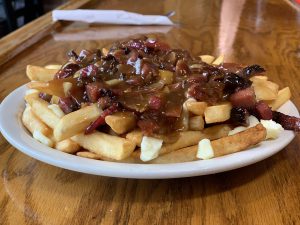 Our Poutine is also 2nd to none and is often made with St Alberts Cheese curds – which is another Cornwall & area treat. Again, we have specific "hot spots" for poutines, but it all comes down to preference.  Here is a list of some locations to add to your list if you're looking for a great Poutine.
Seguin Patate
Chef in a Bun Franks & Burgers
Loose Caboose
Gaetan's Chip Stand
Billy K's
All of the pizzerias more than likely will serve a Poutine as well.  Some use traditional Cheese Curds, others use Mozzarella Cheese.
And let's not forget the world-famous Lancaster Perch Rolls which are only available around Cornwall and area.
Check out the first 16 reasons to Love Cornwall & Area 📲 http://jmacdonald.ca/blog/
and stay connected with me on Facebook to see the rest as I post them 📲 https://www.facebook.com/JenniMacDonaldMortgages/
---
If you are interested in relocating to Cornwall, Ontario or the surrounding area, I'd be happy to look at your mortgage options with you.