21 REASONS WE LOVE CORNWALL, ONTARIO & AREA
Why Do We Love Cornwall, Ontario?
A local Century 21 Real Estate Agent, Mike VanderMeer, and I have compiled a list of the reasons we love Cornwall, Ontario.  We've compiled 21 reasons, which we will share with you, one at a time.  We would love to hear the reasons you love to live here too!
REASON #13 – Golf
If Golf is your game, Cornwall and the surrounding area have you covered.  We have a 9-hole par 3 just minutes from anywhere in the city and many 18 hole courses to choose from.  Here is a list of the closest ones from the city.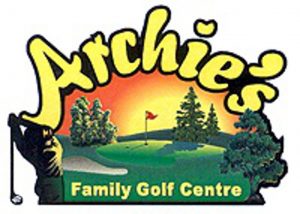 Archie's has been part of the Cornwall landscape for over 50 years! Work on your golf game or challenge your friends and family to a game of mini-putt. They also boast the first aqua range in Canada where you can work on your swing, take a lesson or just watch 'em splash. Afterwards, of course, ice cream is always waiting for you.
Find out more 👉🏼 www.facebook.com/archiesgolf

Voted Cornwall and areas' favourite Golf Course consecutively since 1997. Established in 1962, Summerheights Golf Links is family owned and operated, featuring 36 holes, leading and excelling in the ever-changing golf environment, while providing the most entertaining and enjoyable golf experience.
Find out more 👉🏼 www.summerheightsgolf.com

This eighteen-hole course features beautiful tree-lined and lush fairways, challenging water hazards and strategically positioned bunkers. As well, players will be additionally challenged by the small, speedy and tricky greens. Golfers can enjoy a stimulating round of golf and the tranquil beauty of one of the finest and oldest golf courses in Eastern Ontario.
Find out more 👉🏼 www.cornwallgolf.com
To see additional golf courses in the surrounding area visit www.cornwalltourism.com
–
Check out the first 12 reasons to Love Cornwall & Area 📲 http://jmacdonald.ca/blog/
and stay connected with me on Facebook to see the rest as I post them 📲 https://www.facebook.com/JenniMacDonaldMortgages/
---
If you are interested in relocating to Cornwall, Ontario or the surrounding area, I'd be happy to look at your mortgage options with you.